Catastrophic thinking, sometimes referred to as 'catastrophizing,' is a cognitive distortion where an individual assumes the worst possible outcome in any given situation.  For many, this type of thinking can lead to increased anxiety, stress, and a decreased ability to problem-solve or remain objective.
The good news is that with awareness and practice, one can curb this tendency and foster a more balanced and positive mindset. Let's discuss seven effective strategies to help you break free from the cycle of catastrophic thinking.
1. Awareness: Recognizing the Patterns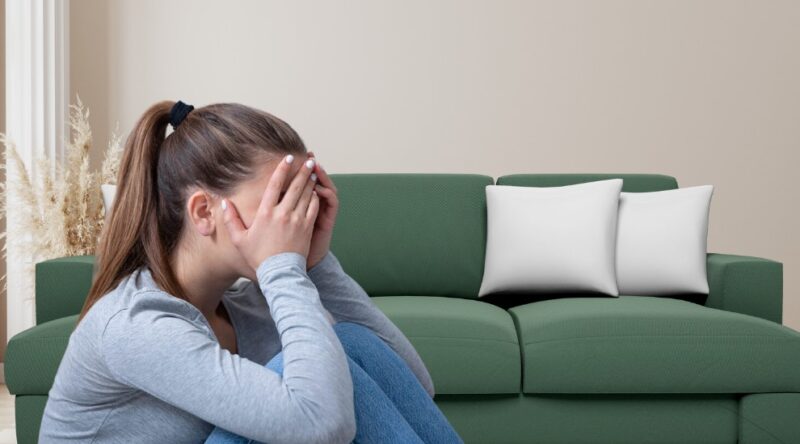 Before you can change a behavior, it's essential to recognize when it's happening. Awareness is the first crucial step in stopping catastrophic thinking.
The Basics
Catastrophic thinking is not just a mere worry; it's an exaggerated negative thought pattern. Common examples include:
Assuming a minor health symptom is a sign of a severe illness.
Believing that a small mistake at work will lead to getting fired.
Fearing that a disagreement in a relationship signifies an impending breakup.
The Role of Self-awareness
By practicing self-awareness, you can identify and challenge these automatic negative thoughts. Some effective tools for fostering self-awareness include:
Journaling about your fears and concerns.
Speaking with a therapist or counselor.
Using mindfulness techniques to stay present.
2. Reframing: Adjusting Your Perspective
Once you've recognized these thought patterns, the next step is to challenge and reframe them. By doing so, you can shift your perspective from a negative bias to a more neutral or positive one.
The Power of Positive Reframing
Positive reframing doesn't mean ignoring the negatives; it's about acknowledging them and then choosing to focus on potential positive aspects or outcomes. For instance:
Instead of stressing about a work presentation, focus on it as an opportunity to showcase your knowledge.
Rather than worrying about a health checkup, view it as a proactive step towards wellness.
Adopting a Balanced Viewpoint
Cultivate a habit of questioning your immediate reactions. Instead of jumping to the worst-case scenario, consider:
Are there any other possible outcomes?
What evidence supports or contradicts my fear?
Have I faced similar situations before and come out okay?
3. Mindfulness and Meditation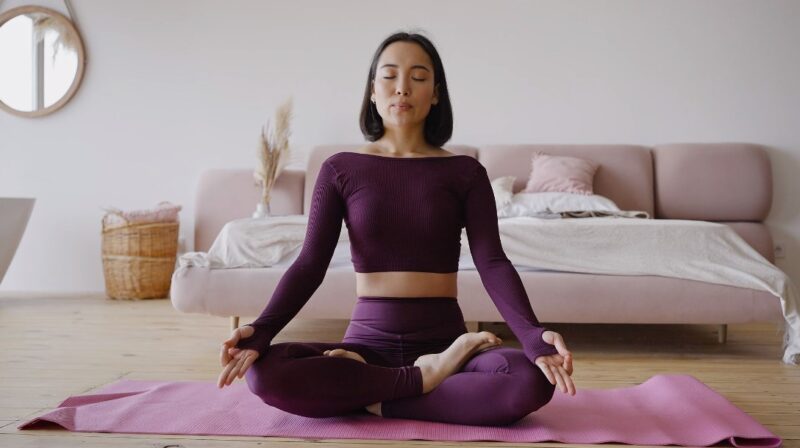 One powerful way to break the cycle of catastrophic thinking is through mindfulness and meditation. These techniques help ground you in the present, making it less likely to spiral into negative thought patterns.
Benefits of Mindfulness
Mindfulness teaches you to be present and attentive to the current moment, which can:
Reduce rumination and overthinking.
Decrease stress and anxiety levels.
Improve focus and concentration.
We've recently written about test anxiety, so make sure to check it out.
Meditation as a Tool
Daily meditation, even if just for a few minutes, can be transformative. It allows you to:
Observe your thoughts without judgment.
Recognize when you're starting to catastrophize.
Return your focus to the present, preventing further negative spirals.
4. Limiting Exposure to Negativity
Our external environment, especially in this digital age, can feed into our predisposition for negative thinking. Limiting exposure to these influences can play a significant role in curbing catastrophic thoughts.
Detox from Negative Media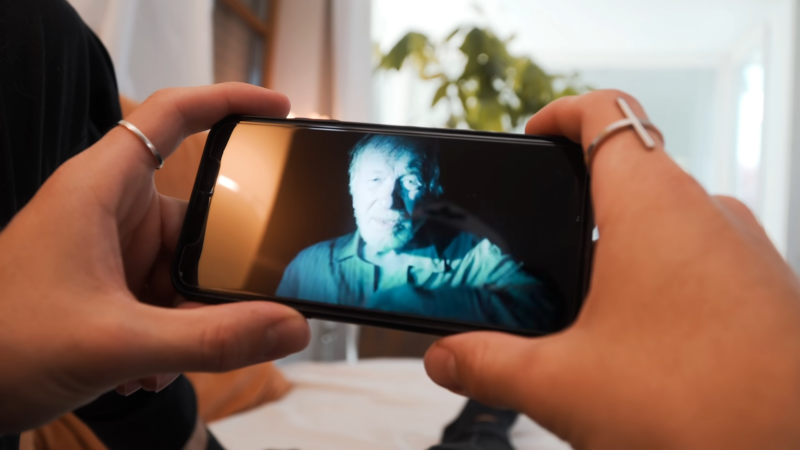 Inundation with bad news or negative content can fuel anxiety. To counteract this:
Set specific times for checking news or social media.
Unfollow or mute accounts that consistently post distressing content.
Engage in positive content, such as uplifting stories or educational materials.
Surround Yourself with Positivity
Your immediate environment, including the people around you, can influence your mindset. Consider:
Spending time with optimistic and supportive individuals.
Engaging in uplifting activities or hobbies.
Reading or listening to inspirational content.
5. Seek Professional Help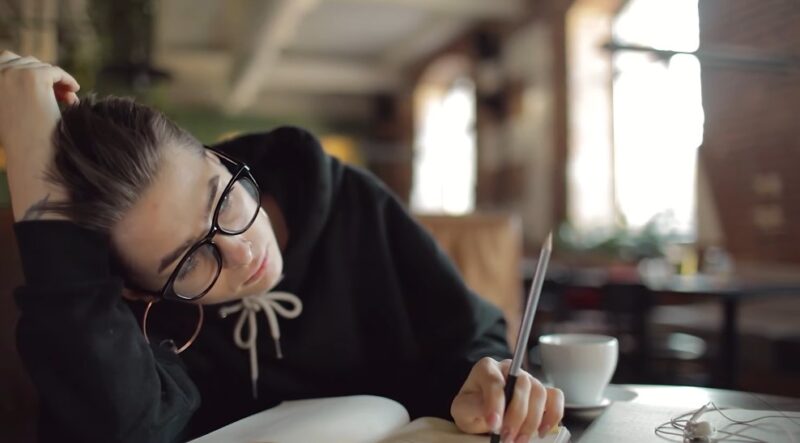 Sometimes, the best way to combat catastrophic thinking is to work with a professional who can provide guidance and coping strategies tailored to you.
The Benefits of Therapy
Therapists and counselors are trained to help individuals recognize and challenge negative thought patterns. They can provide:
Techniques tailored to your needs.
A safe space to explore and address underlying fears.
Accountability and guidance on your journey.
Choosing the Right Professional
It's essential to find someone you resonate with. Tips for finding a suitable therapist include:
Looking for professionals specializing in cognitive behavioral therapy (CBT), which is effective in addressing cognitive distortions.
Seeking recommendations from trusted sources.
Starting with a consultation to gauge compatibility.
6. Building Resilience and Self-compassion
Resilience is the ability to bounce back from adversity, while self-compassion involves treating oneself with kindness during challenging times. Cultivating both can be invaluable in combating catastrophic thinking.
The Role of Resilience
Building resilience can help you face challenges without falling into negative thought patterns. Strategies for enhancing resilience include:
Embracing change as a natural part of life.
Setting realistic goals and moving towards them.

Building a strong support system of friends and family.
Cultivating Self-compassion
Self-compassion is the act of treating oneself with the same kindness and understanding as one would treat a dear friend. To nurture self-compassion:
Practice self-kindness, especially when faced with setbacks or failures.
Recognize that everyone has flaws and makes mistakes.
Use mindfulness to address negative thoughts without judgment.
7. Creating a Positive Environment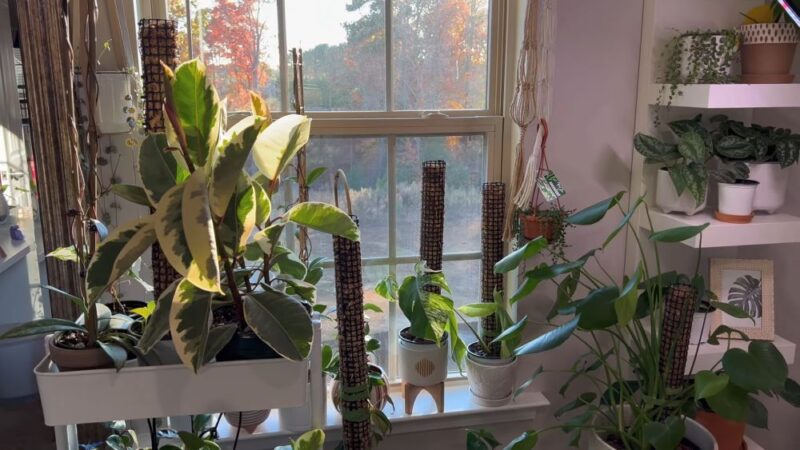 Your surroundings can play a pivotal role in influencing your thought patterns. By creating a positive environment, you can foster a more optimistic and balanced mindset.
Setting up a Positive Physical Space
The spaces we spend our time in can either lift us up or bring us down. To create an uplifting environment:
Incorporate elements of nature, like plants or natural light.
Keep your space tidy and organized.
Decorate with inspiring quotes or art that resonates with you.
Engaging in Uplifting Activities
Doing activities that make you feel good can serve as a counter to catastrophic thinking. Consider:
Taking up a hobby that brings you joy.
Engaging in physical activity, like walking or yoga.
Practicing gratitude by maintaining a daily journal or simply reflecting on the good in your life.
Additional Tips for Your Journey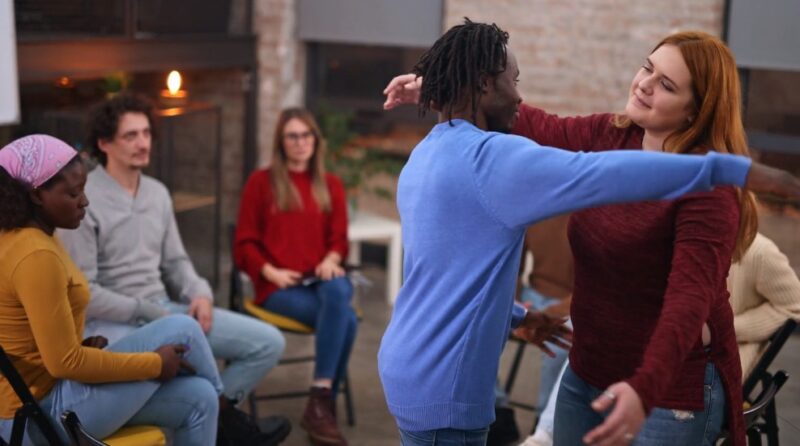 While the above strategies provide a comprehensive approach to combating catastrophic thinking, here are a few additional tips that can further support your journey:
Stay Connected
Human beings are social creatures. Staying connected with loved ones can provide emotional support and a fresh perspective when negative thought patterns strike.
Value of Social Support
Having a trusted friend or family member to talk to can be immensely therapeutic. They can:
Offer a different perspective on the situation.
Provide comfort and understanding during challenging times.
Help you recognize when you might be catastrophizing.
Joining Support Groups
Support groups can be beneficial as they bring together individuals facing similar challenges. Within such groups:
Members can share personal experiences and coping techniques.
The collective wisdom can be a source of inspiration and hope.
The sense of community can reduce feelings of isolation.
Stay Educated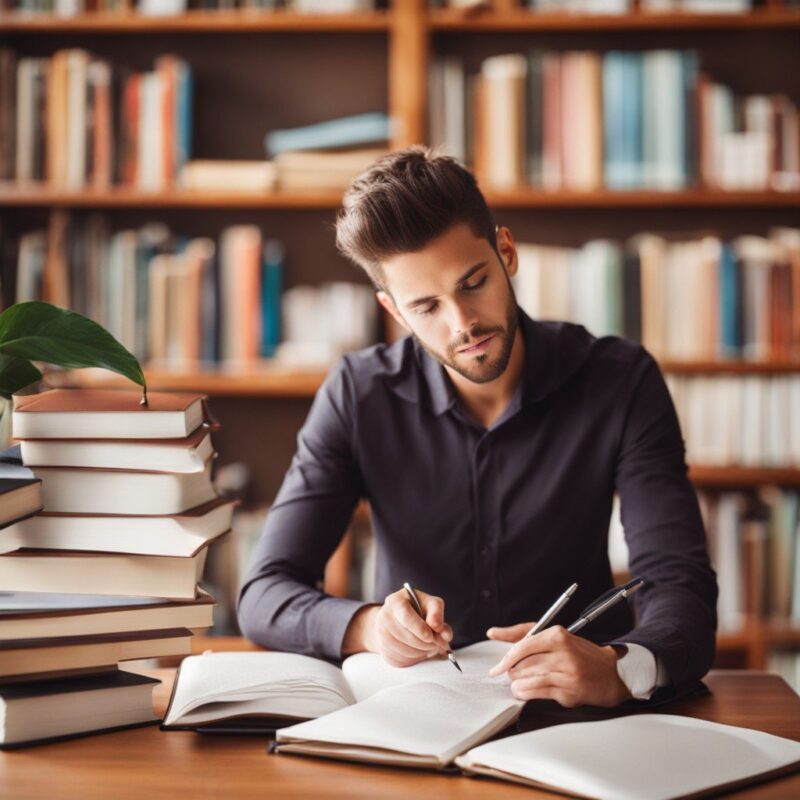 Knowledge is power. By understanding the intricacies of your mind and the reasons behind catastrophic thinking, you can be better prepared to address it.
The Science Behind Catastrophizing
Understanding the neuroscience and psychology behind catastrophic thinking can be empowering. For instance:
Learning about how the amygdala (our "fear center") operates can provide insight into our reactions.
Familiarizing yourself with cognitive distortions can make it easier to recognize and challenge them.
Continuous Learning
Stay updated with new research, techniques, and strategies related to mental well-being. This could involve:
Attending workshops or seminars.
Reading books or articles on psychology and cognitive behavior.
Subscribing to relevant online channels or podcasts.
Celebrate Your Progress
The journey to overcome catastrophic thinking is filled with highs and lows. Recognizing and celebrating your progress can be a significant motivator.
Acknowledging Small Wins
Every time you challenge a negative thought or practice a coping strategy, you're making progress. Celebrate these moments by:
Keeping a success journal to note down your victories.
Rewarding yourself for milestones, be it a treat or a day off.
Being Patient with Yourself
Remember, change doesn't happen overnight. It's essential to:
Recognize that setbacks are part of the journey.
Treat yourself with kindness and understanding, especially during challenging times.
FAQs
What's the difference between catastrophic thinking and general anxiety?
While catastrophic thinking and general anxiety might seem similar, they are distinct in nature. Catastrophic thinking is a specific cognitive distortion where one imagines the worst possible outcome in a given situation.
General anxiety, on the other hand, is a broader state of chronic worry and tension, often without a specific trigger or reason. Catastrophic thinking can be a symptom or manifestation of general anxiety but can also occur in isolation.
Can childhood experiences influence the development of catastrophic thinking in adulthood?
Yes, childhood experiences, especially those involving trauma or chronic stress, can lay the groundwork for catastrophic thinking in adulthood. Such experiences can create patterns of expecting the worst or fearing adverse outcomes, which can persist into adult life.
However, it's important to note that not everyone who experiences childhood adversity will develop catastrophic thinking.
Is there a biological or genetic predisposition to catastrophic thinking?
Research suggests that both biology and genetics can play a role in predisposing someone to anxiety disorders, which can encompass catastrophic thinking.
Certain genetic markers and brain chemistry imbalances might increase the likelihood of developing such thought patterns. However, environmental factors and individual experiences significantly shape these tendencies as well.
Can certain medications help manage catastrophic thinking?
Some medications, primarily those prescribed for anxiety or depression, might help manage symptoms related to catastrophic thinking. They can potentially regulate neurotransmitters in the brain, leading to more balanced thinking patterns. However, it's essential to consult with a healthcare professional about potential benefits and side effects before starting any medication.
How does catastrophic thinking differ from being a "realist"?
Being a "realist" means acknowledging and accepting both positive and negative outcomes based on evidence and logic. Catastrophic thinking, however, leans heavily towards imagining the worst-case scenarios, often without substantial evidence to support such outcomes.
While a realist bases their conclusions on data and rationality, someone who catastrophizes might make assumptions based on fear or negative bias.
Can regular physical activity help in reducing catastrophic thoughts?
Yes, regular physical activity has been shown to reduce symptoms of anxiety and depression, both of which can be related to catastrophic thinking.
Exercise releases endorphins, which are natural mood elevators, and can also act as a distraction from negative thought spirals. While it isn't a standalone cure, incorporating physical activity into a holistic approach can be beneficial.
Closing Thoughts
Catastrophic thinking can be a daunting challenge, but with awareness and the right tools, it's possible to break free from its grip. Remember, the journey towards a balanced mindset is a continuous one.
Celebrate the small victories along the way, and know that every step you take is a move towards a brighter, more optimistic future. Whether you're taking the journey alone or seeking professional help, the strategies outlined above can serve as a robust roadmap to guide you.